Your business more sustainable
by eliminating waste from your shipments
100x better environmental impact
98% reused materials




Utilisation à l'infini par réparation et écoconception



All-inclusive price
Limited storage space

No tools or tape required

Always in excellent condition
Better customer/ sender experience
Clean, strong, handy, waterproof, flexible and easy to return packaging




Unparalleled customer satisfaction



Your business x LoopiPak
SDG: Moving forward on Goal 12.5

Reducing waste through reuse by bringing deposit-refund back into use

Scope 3 CO2 emissions

Reduce indirect emissions from purchases and products
LOOPIPAK services adapt to your needs
LOOPIPAK packaging adapts to your shipments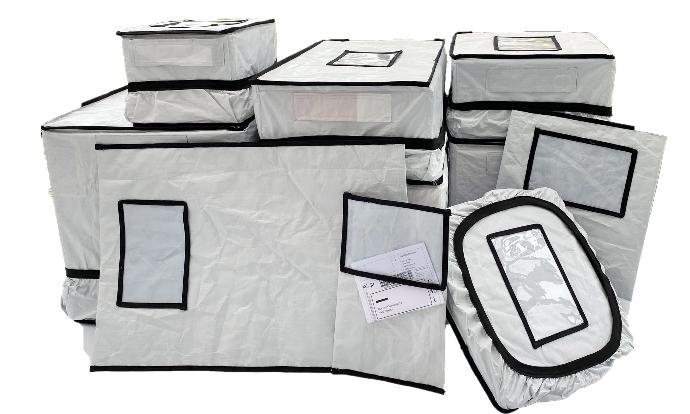 6 sizes of delivery boxes

3 sizes of zipped bags

Handles for easy handling

Return of products, instructions and cushioning materials

If your shipment requires security, our packaging can be fitted with a sealing collar or a tamper-evident label.
Utiliser LOOPIPAK est plus durable
La DOUBLE circularité de notre offre est imbattable
Vos déchets sont nos matières premières
Voulez-vous donner une seconde vie à vos déchets?
Nous collectons les bâches publicitaires et panneaux d'agence immobilière usagés pour les sublimer
Valorisation
Des déchets sublimés remplacent un déchet (la caisse en carton)




Réparable à l'infini
Service plutôt que possession
Les emballages LOOPIPAK vont et viennent

Pas de stockage

Pas de rupture de stock
Le portail LOOPIPAK facilite son utilisation
Un portail accessible, clair et indispensable pour éviter la perte des LoopiPak
Suivi des expéditions avec code-barre

Calcul des émissions CO2 évitées

Suivi de votre stock de LOOPIPAK par taille

Commande de LOOPIPAK supplémentaires
Vous souhaitez utiliser les emballages d'expédition LOOPIPAK ?
Votre snippet dynamique sera affiché ici... Ce message est affiché parce que vous n'avez pas défini le filtre et le modèle à utiliser.